Yes, it's true. Lacey Sturm has officially left Flyleaf.
This came as a huge surprise to me. I seriously was not expecting this at all. Flyleaf is my second favorite band and are coming out with a new album called "New Horizons" on the 30th. They talked about going on tour in support of their new album. Then the lead singer, the band member most people probably think about when they think of Flyleaf, the face of the band... just leaves.
She left a message on the official site:
"I have been beyond blessed to be in Flyleaf for the past ten years, touring with 4 amazing men and the Flyleaf crew, whom I love like my flesh and blood family. They have all given so much. It took everyone on our team to make the beauty in Flyleaf possible. I am honored to have met so many wonderful people who love Flyleaf music all over the world. Your incredible stories continue to inspire me. I am very thankful to have recently become a mom to one of the greatest blessings of my life, my son Jack. You may have also heard that we recently lost our brilliant sound engineer, Rich Caldwell, in a devastating car accident. Now, more than ever, I understand the phrase Memento Mori. I understand that, for me, living life to the fullest in this season means to step down as the lead singer for Flyleaf. I wish the best to Jared, Pat, Sameer and James and I know that as I continue to pursue the highest heights of what I am created for, it will free them all to pursue that for themselves too.
The guys will continue to tour and write music together. I'm so very grateful that they are able to do what they desire and that there is a beautiful and talented, warm hearted girl like Kristen May to sing for them. Because of this, you will all get a chance to see a new Flyleaf show and support the new album.
As I take this first step on a new journey, I pray that each one of you would pursue your highest calling with reckless abandon as well, understanding that sometimes the fullness of life comes in doing things that are only understood by you, God, and the special people God has put in your life that truly love you for you… not for what you do, but for who you are. I love you guys so much and in many ways, I will stay in touch. May God bless you all with healthy hearts, full of courage to weather the journey to your own New Horizons." - Lacey Sturm
When I first heard of this, I actually thought the band was breaking up. In a way it was even more surprising to learn that Flyleaf was continuing without Lacey than it would be to learn they were breaking up. It would be sort of like if Evanescence continued without Amy Lee or Green Day continued without Billie Joe. It just seems... odd. Like a huge part of the band is missing despite it only being one person.
This is very sad news. Lacey Sturm is a wonderful, beautiful, talented and inspiring woman. It is very, very sad to see her leave Flyleaf. Especially since I've never seen the band live and was looking forward to seeing her, and now I never will. It's safe to say that the band will never ever be the same.
Despite that I don't plan to quit listening to them. I'm the type of person who will stubbornly follow the things they like to the bitter end, no matter what crazy changes they might undergo, with few exceptions. I'm still a Linkin Park fan even after they changed their music drastically. I'm still a Pokémon fan after all the changes that the new generations brought. I'll still be a Flyleaf fan without Lacey Sturm being in the band.
That said, I can't help but wonder what the future is going to be like for the band. New Horizons has Lacey's vocals, obviously, so there is still one more album with her on it. Then there's the tour. They said that they will still tour in support for the album, but with a lady named Kristen May singing. It's too bad my first time seeing them live will be with some strange lady singing the songs - almost like a cover rather than the actual thing. Assuming I'll get to see them at all, that is.
Maybe Kristen May will do a great job. We can't know until it happens. I certainly hope she does, though she still just isn't Lacey. She doesn't seem too committed to the band, though. She mainly seems to be focused on some solo album with her adding "Oh, and I'm Flyleaf's singer" as sort of an afterthought. I found that sad. I've heard that she isn't the permanent singer and that she's only going to be around for the tour. That would make sense. I hope whoever the permanent singer is will be committed to the band. I doubt they'll get someone as amazing as Lacey, though.
As sad as I am about Lacey leaving, I'm trying to be accepting and understanding of it. It's her personal decision and her life, after all. It would be selfish to want her to be forced to stay or to be mad at her. She feels this is the best thing to do and the next step in her life, and she wants to spend more time taking care of her family.
I can't help but wonder what she's going to do after this, though. If she's going to continue making music at all (if she does I will gladly buy it) or if she's going to just completely quit. I have a feeling it's the latter. Or maybe she will try out something completely new (honestly, I would LOVE to read a book written by her). Or maybe she will just focus on her family and her religious beliefs. Whatever she chooses to do, I hope it brings her happiness.
Still, I have a feeling that the day New Horizons comes out will be bittersweet. I'm sure it will be a great album. Especially since the amazing old unreleased song Broken Wings will be on the album. Before I really wanted them to create a new version of that song but honestly thought they never would.
On the other hand, I'll have to listen to the album knowing that it is the last time I will ever hear a new Flyleaf album sung by Lacey.
Current Mood: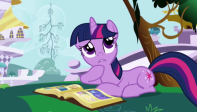 contemplative
Current Music: Enya